The Fire Department Today
The present day firehouse is located at 210 New Providence Rd. one block north of U.S. Route 22. It has six large bays for apparatus, offices for the Fire Chief and Fire Company President, and a Radio/Alarm Room. The 2nd floor has a large meeting room and a commercial kitchen. The basement has a newly renovated fitness center/gym as of 2013, and storage space for spare equipment and turnout gear.
In-Service Aparatus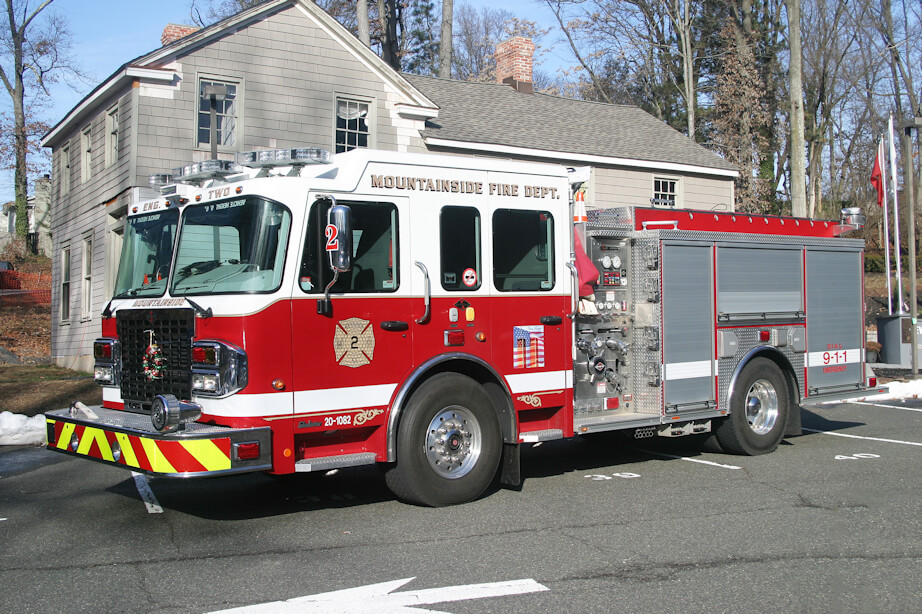 Engine 2
2013 Spartan
500 gallon tank
1500 gpm pump
500 gpm deck gun
30 gallon foam tank
6 man cab
Light extraction equipment
Cutter and combine spreaders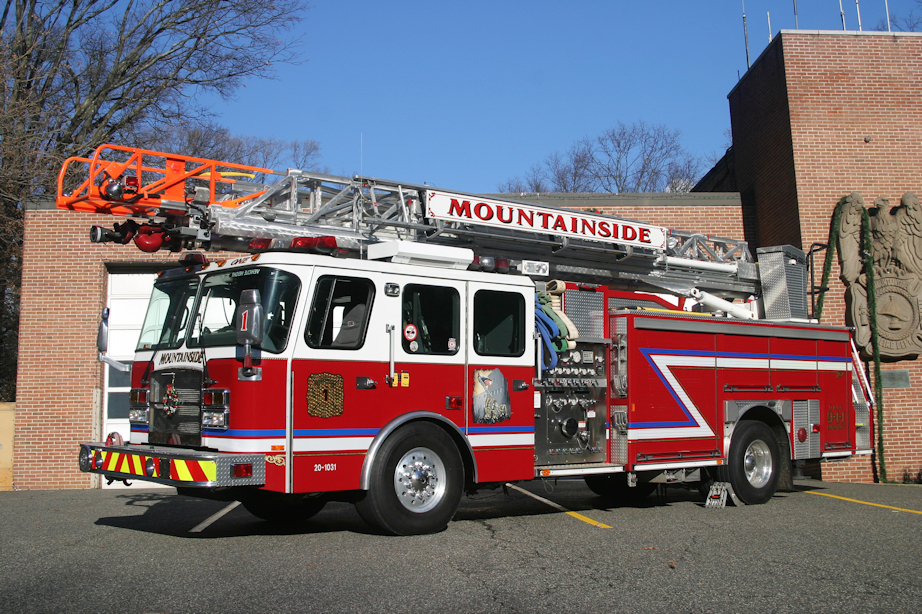 Truck 1
2003 E-one quint
75ft Ariel ladder
500 gallon water tank
2000 gpm pump
1000 gpm ladder pipe fixed fog nozzle
6 man cab
Utility5
Utility5 is a Dodge 1500 pick-up truck, 4x4, with 2500 coil springs in the rear to help carry the load of the rescue equipment needed for extrication.
This was originally the police departments utility truck to deliver barricades, cones and other supplies for the police. After Engine 5 was deemed unsafe to operate due to the back compartment areas starting to break and lean to one side. The police Utility truck was given to the fire department for a quick solution for a rescue equipment vehicle, until the new squad could be delivered. The members of the fire department came to like the utility truck and since the pick up truck was replacing Engine 5, they called it Utility 5. U5 is equipped with all extraction and stabilizing equipment needed for a vehicle Collision. Portable hydraulic pump, combine spreaders, cutters, struts/dogs, cribbing, lift air bags, Milwaukee saws, impact drill, grinder, portable light and stand up light, K-12 demo saw, electric chainsaw.
Only time will tell when we will have specs and photos for Brush4 (B4) and the Green Monster (GM).